Here is a quick way to ensure all temporary internet files are automatically deleted in Internet Explorer on exit :
1. Select the gears icon and then Internet Options in IE 9.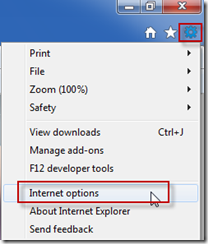 2. Go to Advanced > Security section.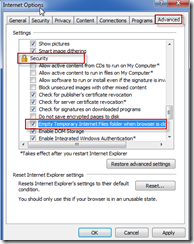 3. Enable the option " Empty Temporary Internet Files folder when browser is closed".
Close the browser and re-launch it.
So once the above setting is enabled, all the accumulated temporary internet files in IE for the session will be deleted once the browser is closed.
Cheers.