Link shorteners like http://bit.ly and others can shorten a URL plus also hide the original website URL.
This makes it ideal for spammers as well as the bad guys on internet to encode a nasty webpage address / URL within these link shortening services thereby making unsuspecting web surfers to take them to web pages that are either full of malicious code or of unrelated content than what was advertised along with the short URL.
To avoid this, here are 3 link expansion services that you can use to make sure that the short URL which you are going to click on is in fact genuine and safe :
1. Expand MyURL : Simple and clean interface, easy to use.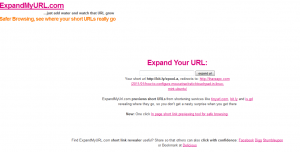 2. Long URL : Provides extra details of the shortened URLs like meta description and meta keywords.

3. Voizle : Displays only the expanded URL but can be configured to get a live preview of the link you need to expand.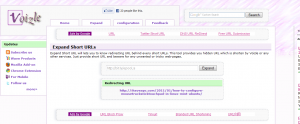 Happy and safe web surfing !