Google calendar is a free service which is useful to manage time by setting up events, meetings and other planned activities.
One cool feature that it has is the ability to notify of upcoming meetings/tasks scheduled directly through text messages (SMS on cell phone so there is no need to check email every time.
To do this :
1.       Login to Google calendar (need to have a Google account for this).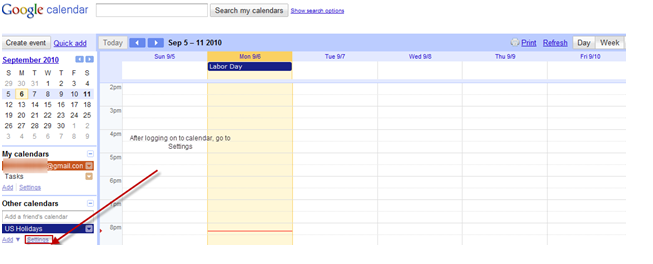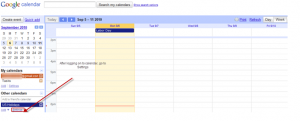 2.       Select Settings > Mobile Setup


3.       Enter your cell phone number where you would like to receive text messages and hit Send Verification Code.


4.       Shortly, you will receive a text messsage on cell number entered containing the 6 digit verification code as shown. Enter this code in the Verification Code field and hit Finish Setup.


5.       Now go to Calendars tab and select the Notifications link.


Check the columns below SMS as desired in order to get SMS messages for  new invitations, changed invitations, canceled invitations, invitation replies and daily agenda and click Save.


That's it.
You should start receiving text messages depending upon the events in your calendar from now on.
Cheers!