Here is a quick way to turn off the flag icon which represents the Action Center notifications in Windows 7 taskbar.

1. Right click anywhere on the icons in system tray / taskbar where icons of clock , network connectivity etc are located and select "Customize notification icons".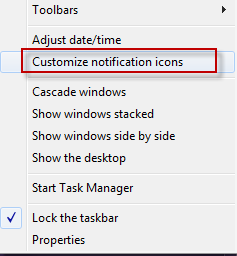 2. This brings up the following window, there select "Turn system icons on or off". (Note that you can access the same window through Control Panel > Notification Area Icons but this way is much quicker).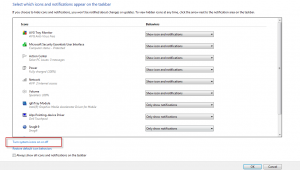 3. Scroll to Action Center settings and change it from On to Off. The same can be done for any of the other system icons like digital clock, power status, volume etc.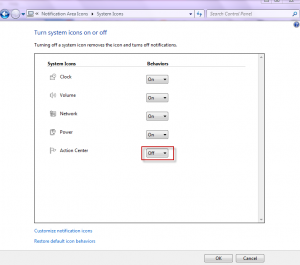 All done.