In IE9 it is possible to use keyboard to select text as well as navigate the webpages by showing cursor on the webpage instead of the mouse pointer.
This feature is called "Caret Browsing" and here is how to enable it :
1. Open Internet Explorer.
2. Hit F7 so that the below message box pops up :


3. Select Yes.
Now notice that there will be cursor present on the webpage which can be effectively used to navigate the page using the standard arrow keys as well as Home, End, Pg Up and Pg Down keys just like when moving around in a text document.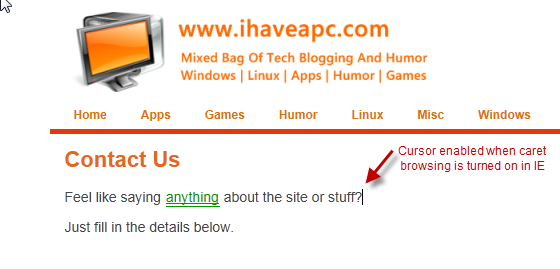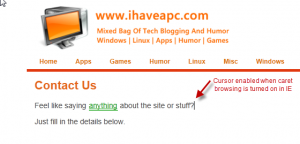 Happy Caret Browsing !