Facebook offers privacy settings which can be fine tuned as per one's liking so that a profile that can be viewed by others based on what you wish to display can be made.
It is also possible to do this for each of the Facebook friend you have. This means you can select settings and preview your own profile as if it is being viewed by your friend for whom you need to customize your own profile for visibility.
To do this :
1. First login to Facebook and go to Privacy Settings.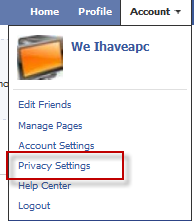 2. Now select Customize Settings and on top, select the Preview My Profile tab.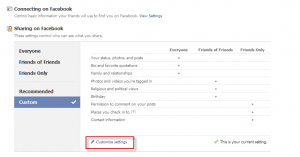 ?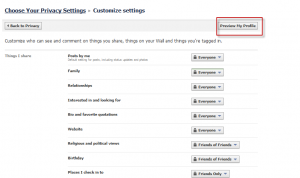 3. This will allow you to type in a name of any of your friends so that you can exactly view how your profile appears to them.
This is a nice option that allows a high degree of customization when you want to say display limited info each varying with specific Facebook friends you have.
Cheers.