Here's how to install and use Hamster Free Video Converter in Windows 7 / Vista / XP:
1. Go to videoconverter.hamstersoft.com and click on 'Free Download'.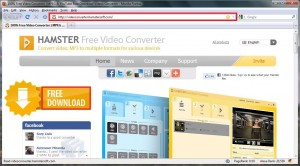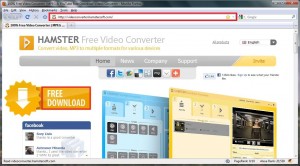 2. Double click the downloaded 'hamsterfreevideoconverter.exe' file to start the online installer.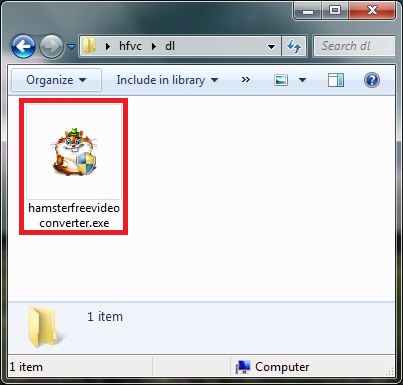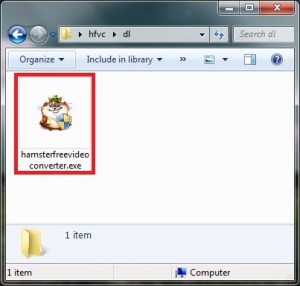 3. Select your language and click 'Next'.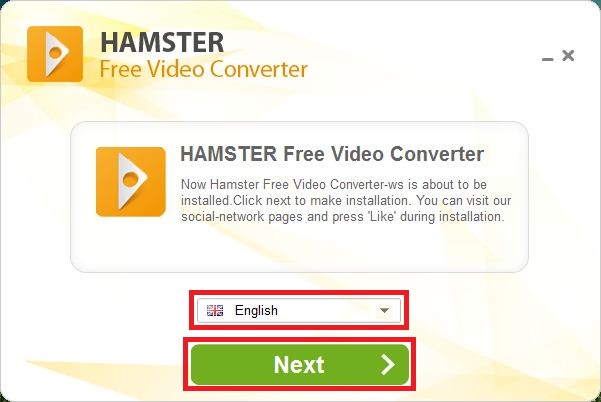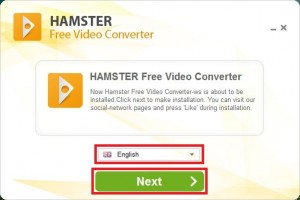 4. Check 'I accept the agreement' and click 'Next'.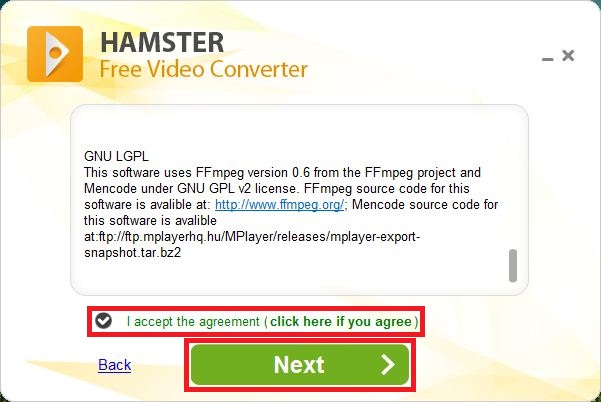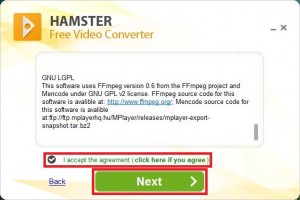 5. Select the installation folder and shortcut location and click 'Install'.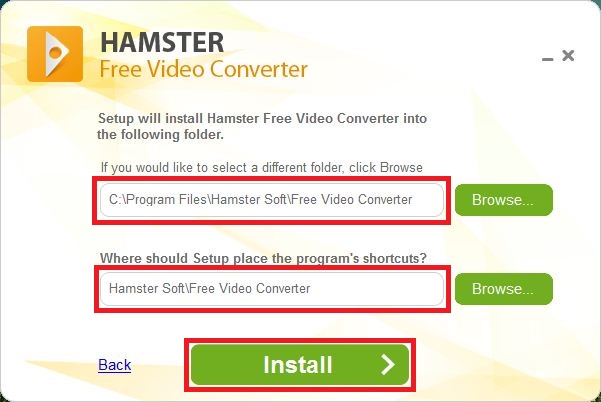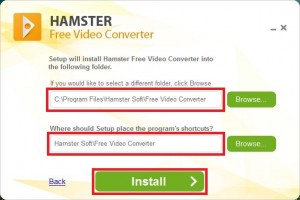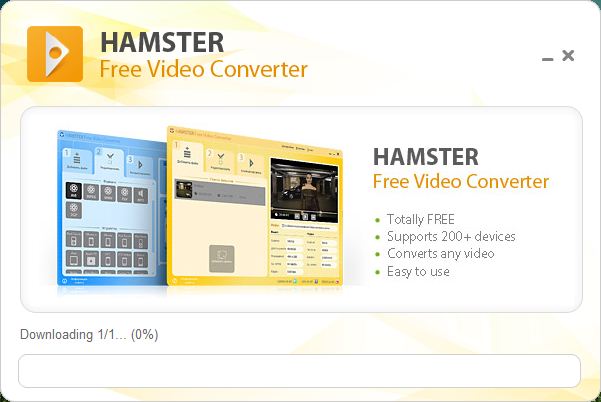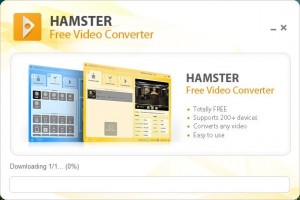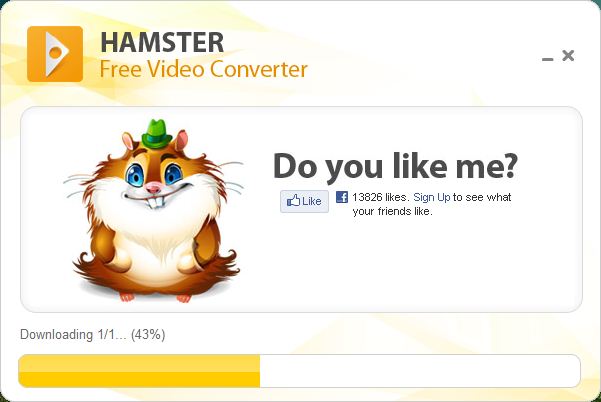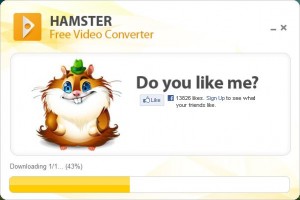 If the installer is stuck at downloading the files, kill the online installer using the task manager and restart the installation. You'll have to go through previous steps again, but the download will resume where it left off.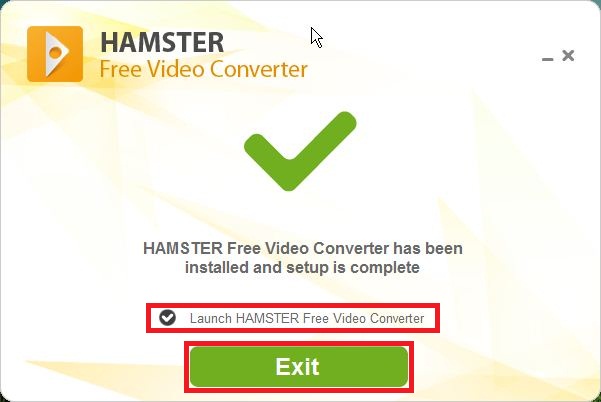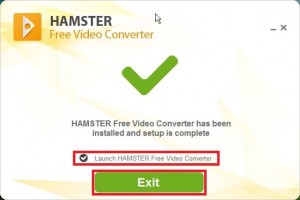 When installation is complete, check 'Launch HAMSTER Free Video Converter' and click 'Exit'.
The Hamster Free Video Converter application will start.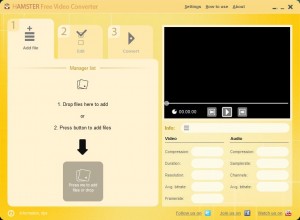 6. To convert a video file, add files to the 'Manager list' in 'Add file' tab.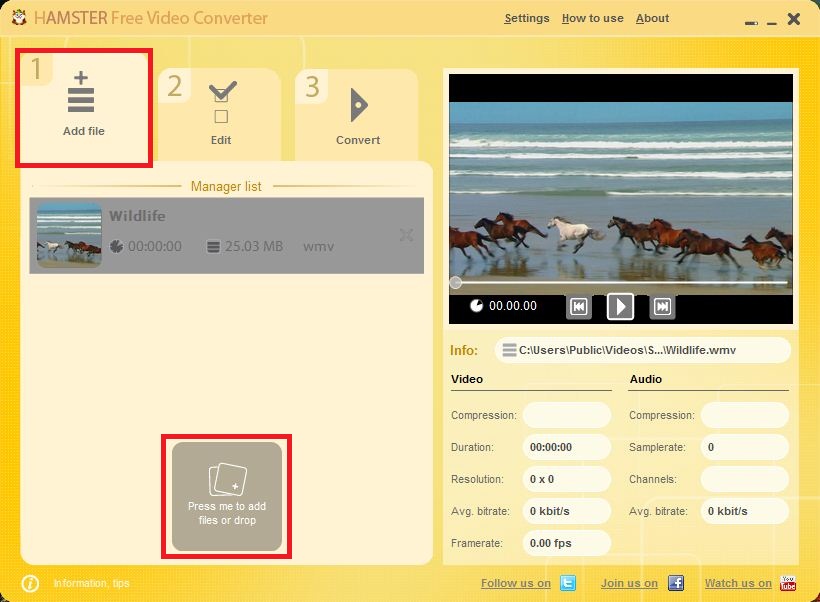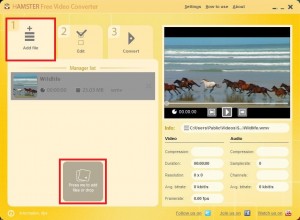 7. In the 'Edit' tab, select the target format/device and set the path for the converted files.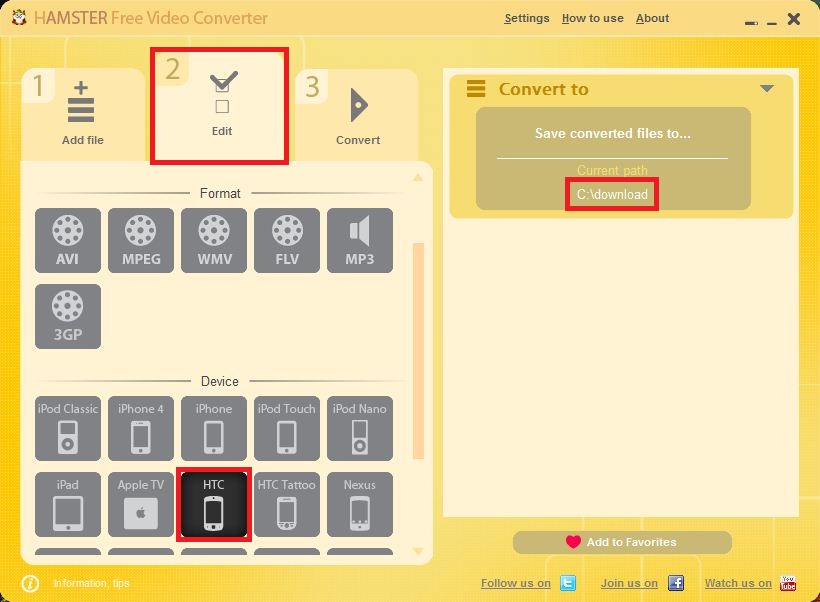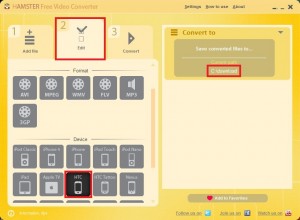 8. In 'Convert' tab, press the button to start the conversion.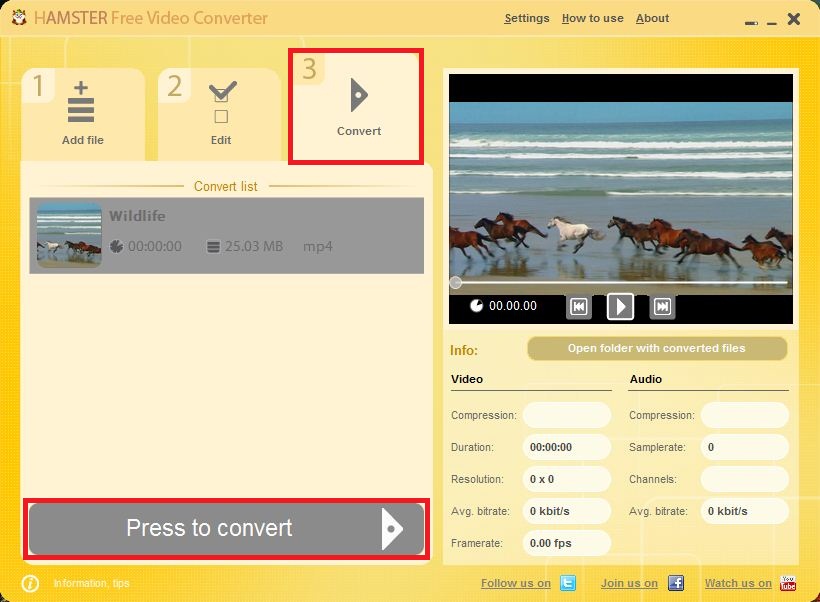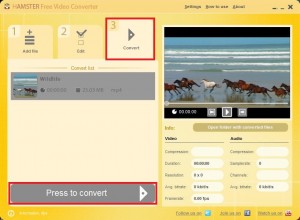 9. Wait for the process to complete.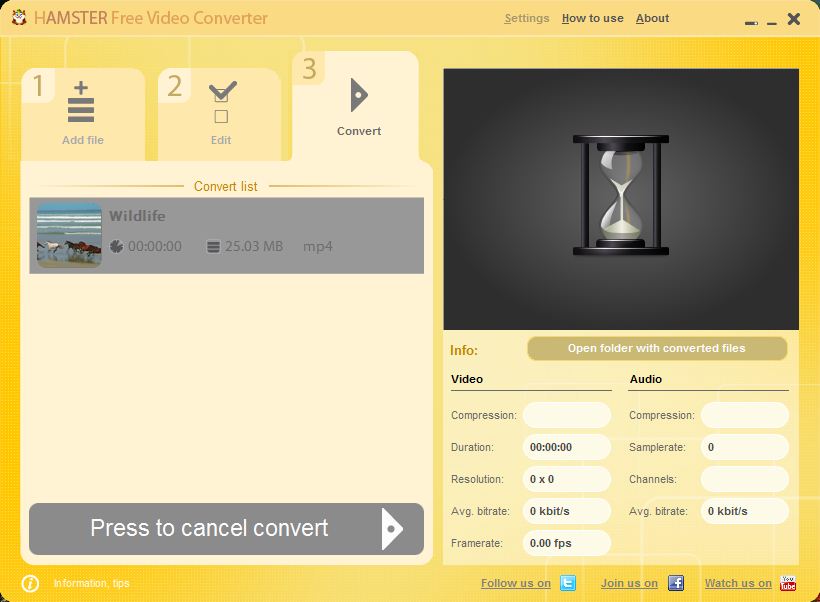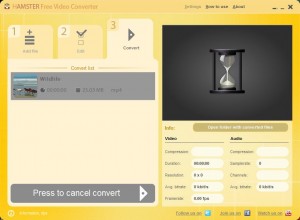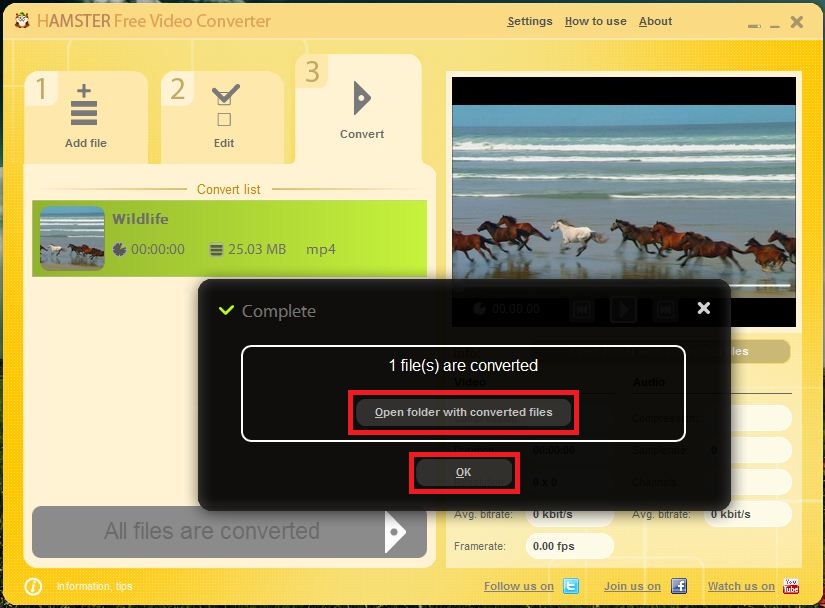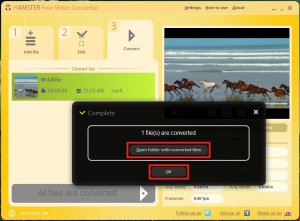 You'll be notified after the conversion is complete. Open the folder with the converted files and then click 'OK' to exit.