Here's how to view a desktop slideshow in Windows 7:
1. Save the pictures / wallpapers that you want to display in the slideshow in 'C:\Users\<Your User Name>\My Pictures'.
2. Right click on the desktop and select 'Personalize'.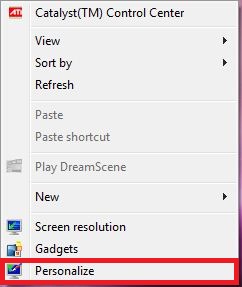 3. Click on 'Desktop Background'.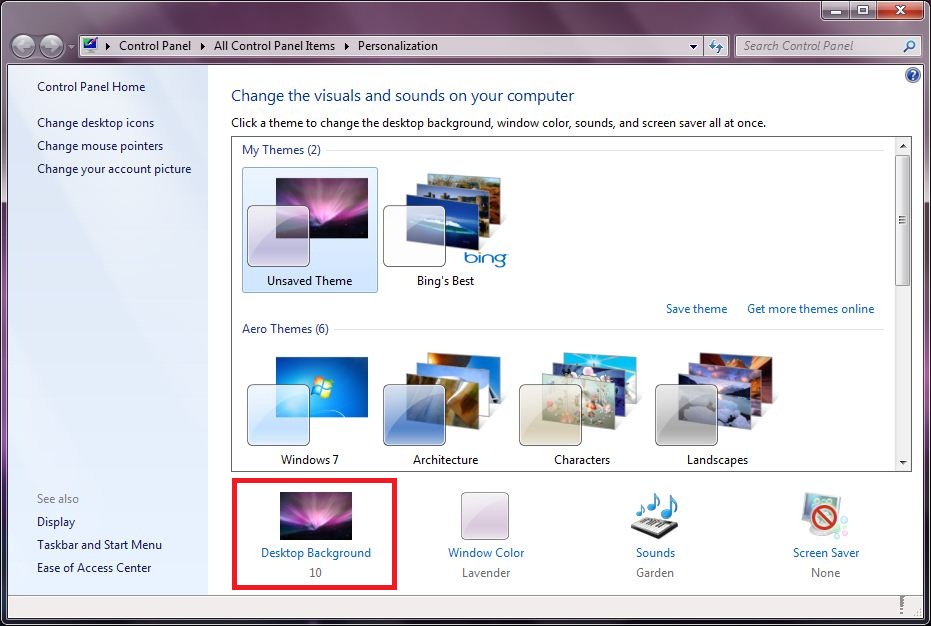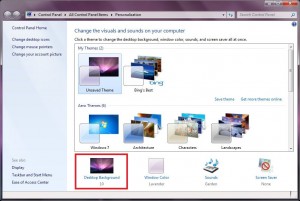 4. Now, select multiple pictures / wallpapers (that you want to be displayed in the slide show) while holding down 'Ctrl' key. Set the 'Change picture every:' field to a desired value (there are multiple values ranging from 10 seconds to 1 day). You can also select the 'Shuffle' option if you want. If you are using a notebook, it would be a good idea to leave the 'When using battery power, pause the slide show to save power' checked. Finally, click on 'Save changes'.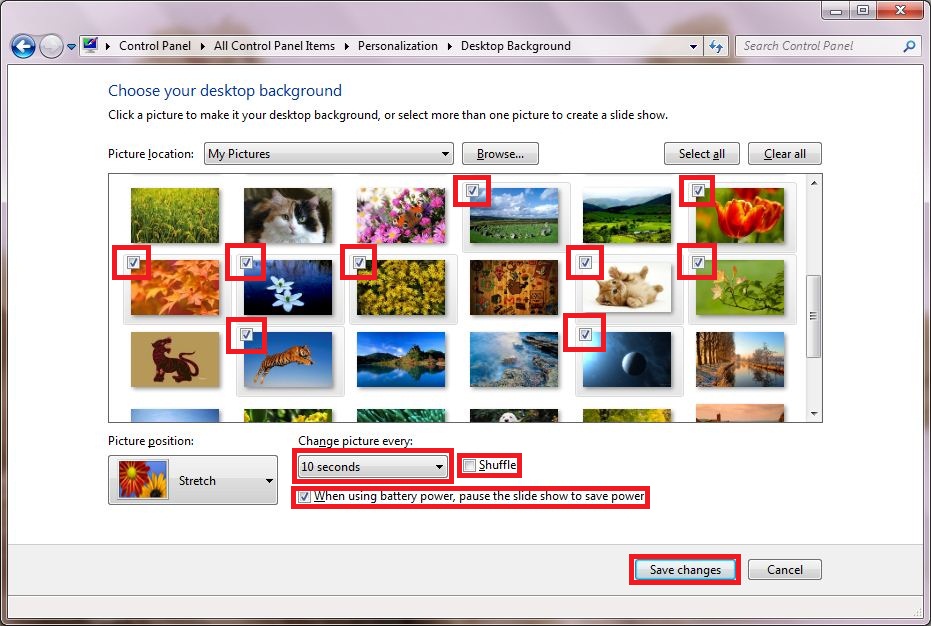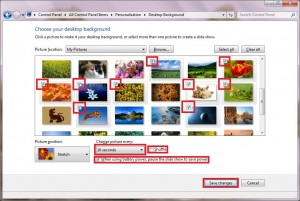 Enjoy Windows 7 desktop slideshow! 😀