Macbuntu is a cool Mac OS X Transformation Pack for Ubuntu. Here's how to install it in Ubuntu 10.10 'Maverick MeerKat':
1. Go to http://sourceforge.net/projects/macbuntu/ and download the 'Macbuntu-10.10.tar.gz' file.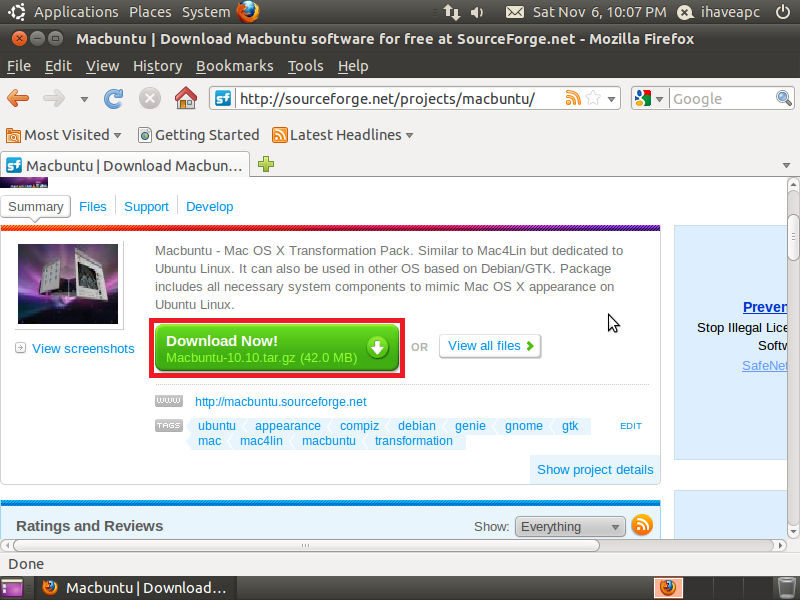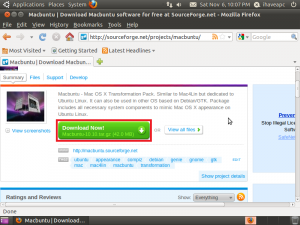 2. Extract the contents of the downloaded 'Macbuntu-10.10.tar.gz' file to a folder of your choice.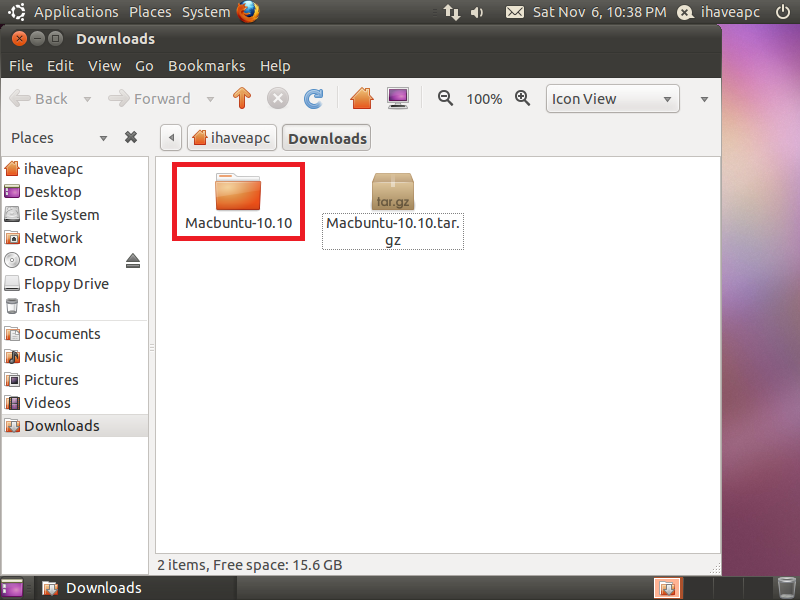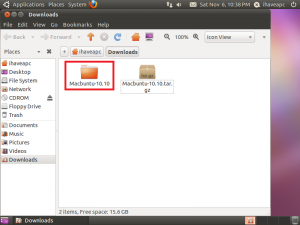 3. Now launch the terminal and navigate to the folder where you extracted the files in the previous step and issue the following command –
./install.sh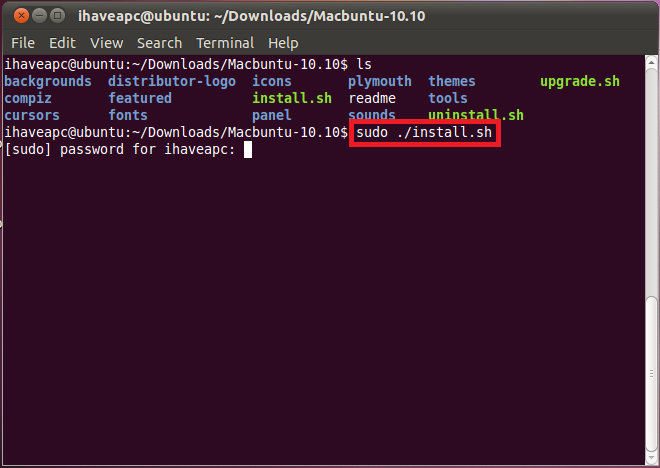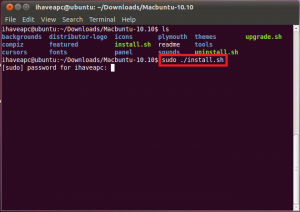 Enter you user password when prompted.
[Note: If ./install.sh doesn't work for you, use ./install.sh force]
4. Enter 'y' to confirm installation.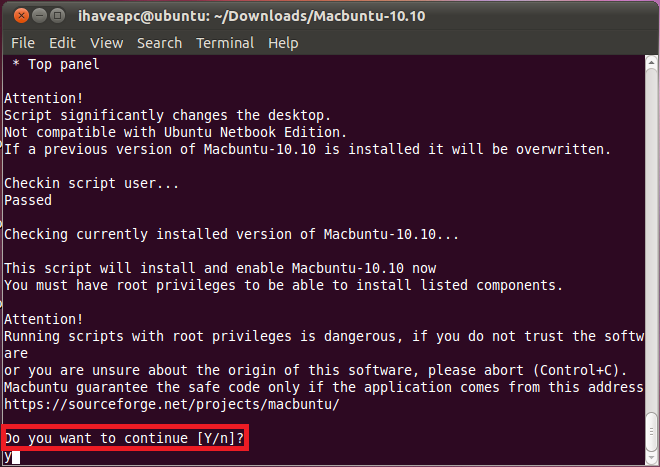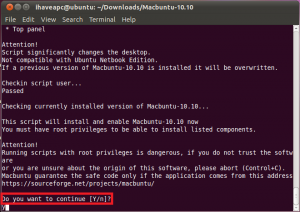 On the next screen, go with the default choices offered.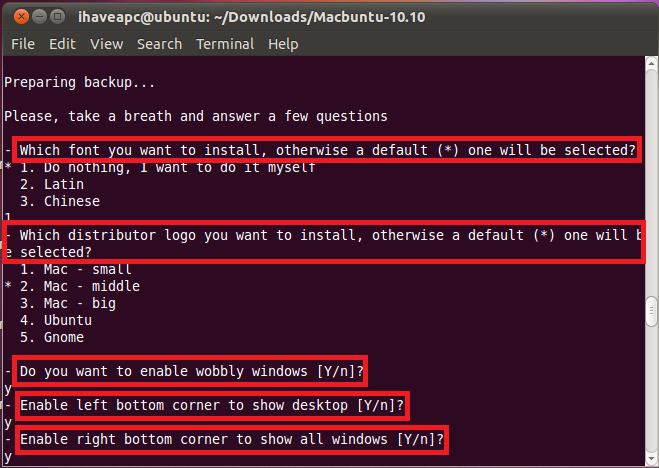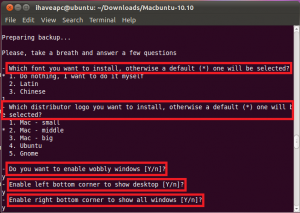 The setup also asks for permission to download additional packages as required. Answer with 'y' whenever prompted.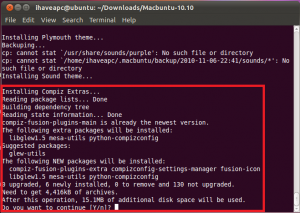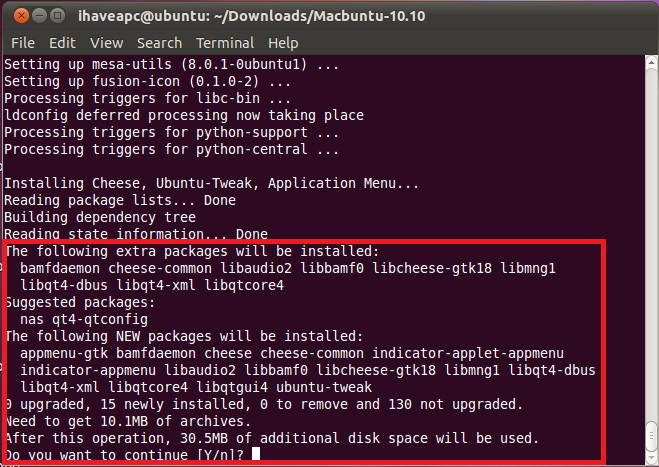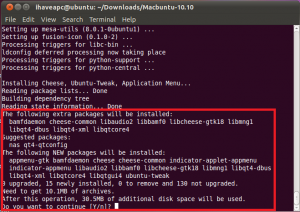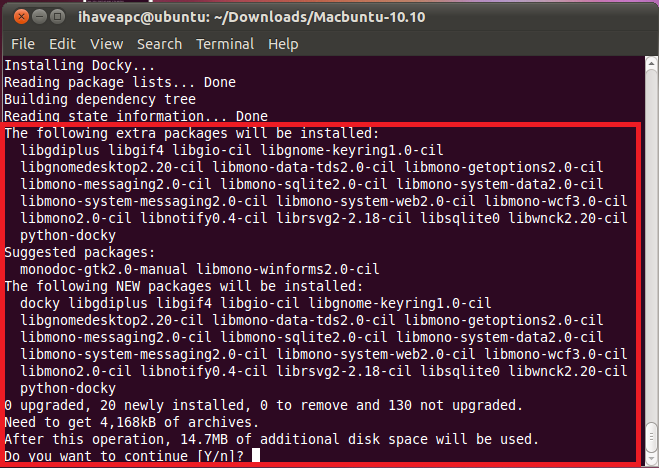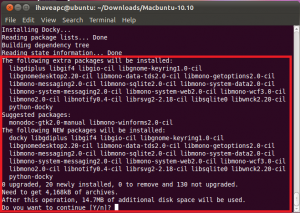 5. When prompted to select a Plymouth theme, go with the suggested choice i.e. 1.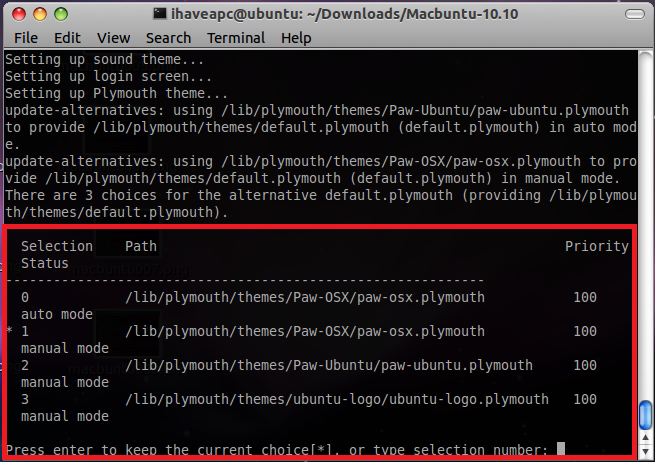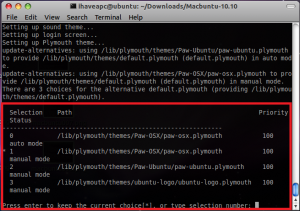 6. Now, you'll be prompted to download add-ons for Firefox, Thunderbird and Chrome. The add-ons will modify these applications' appearance to match the Mac OS X theme. Answer the prompt with 'y'. You will be taken to the site from where you can download these add-ons.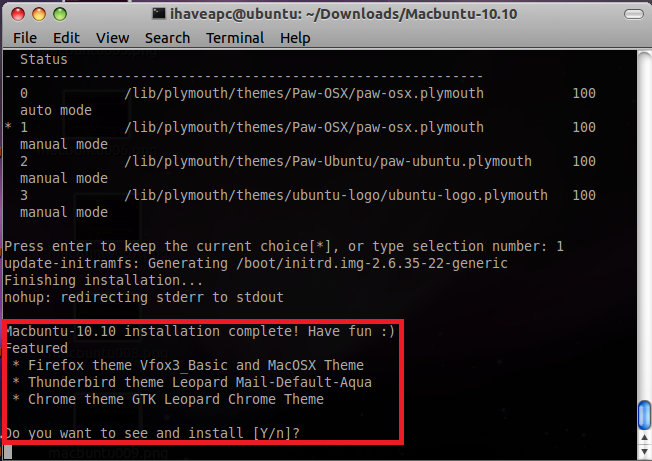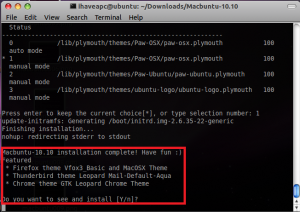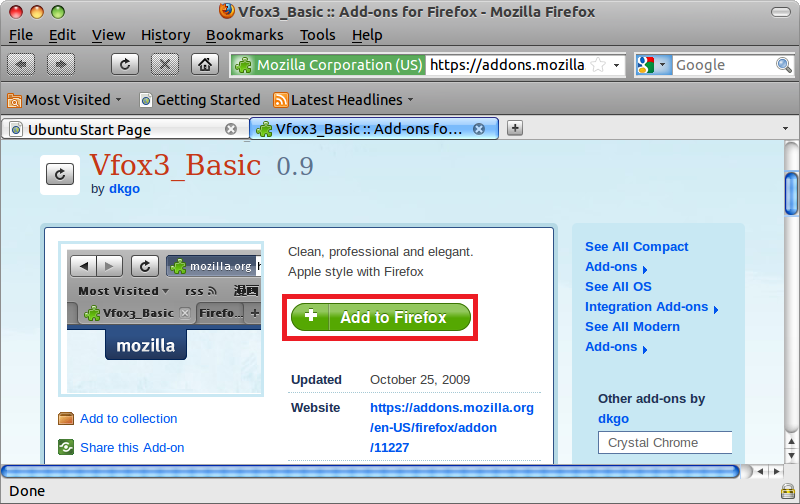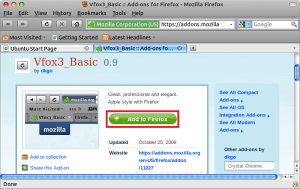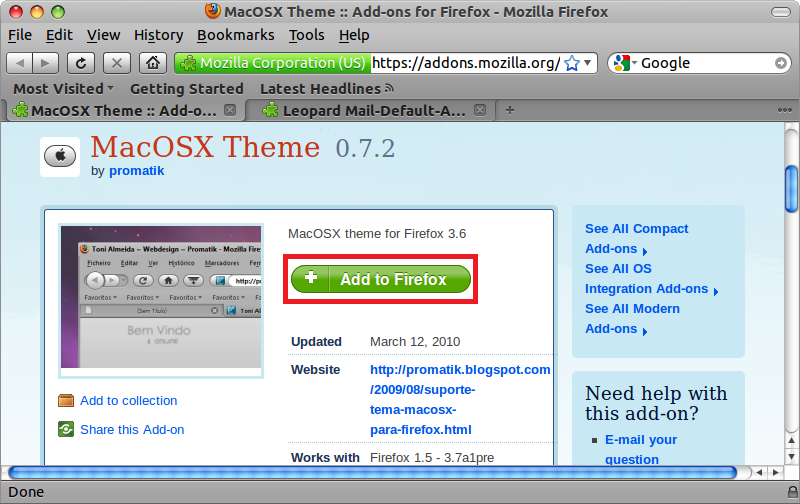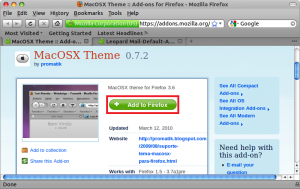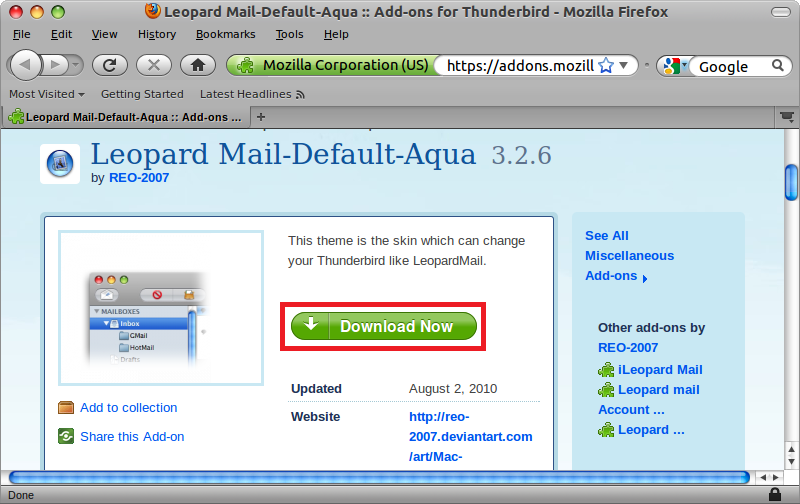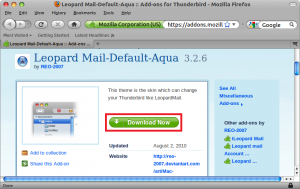 7. When you have finished downloading/installing the above add-ons, enter 'y' at the terminal to reboot the system.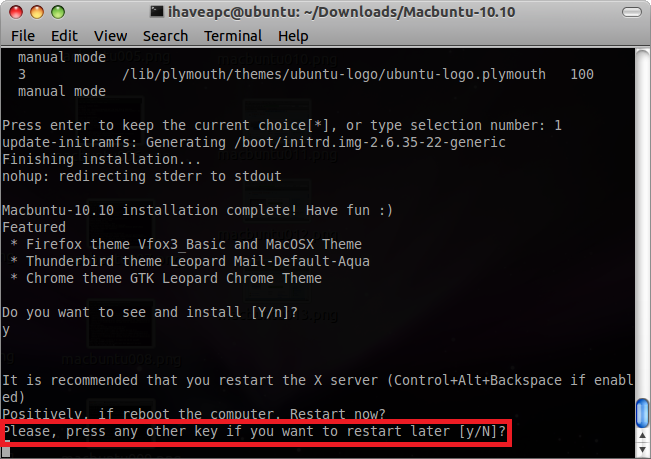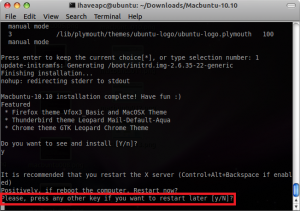 8. Here's the end result after the reboot and it's very pleasant –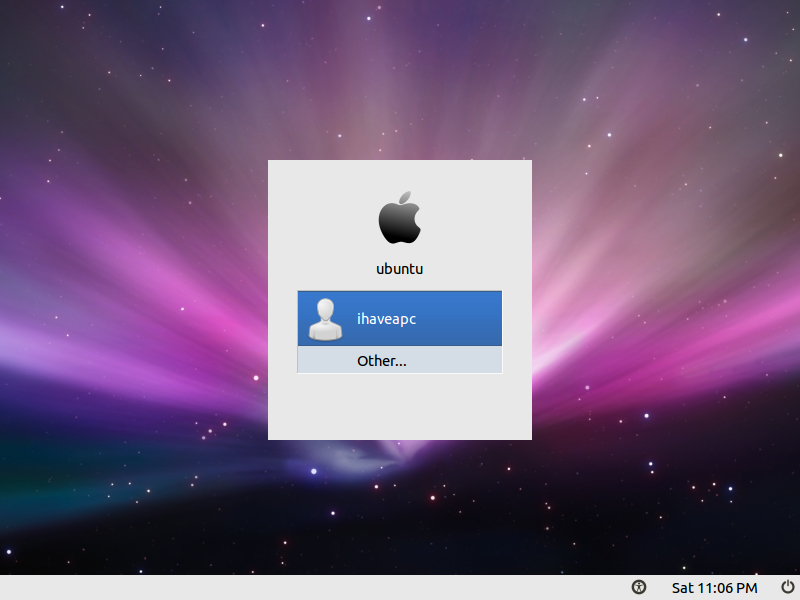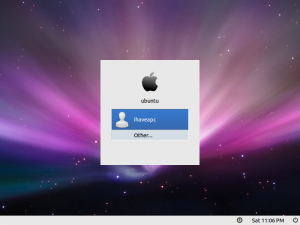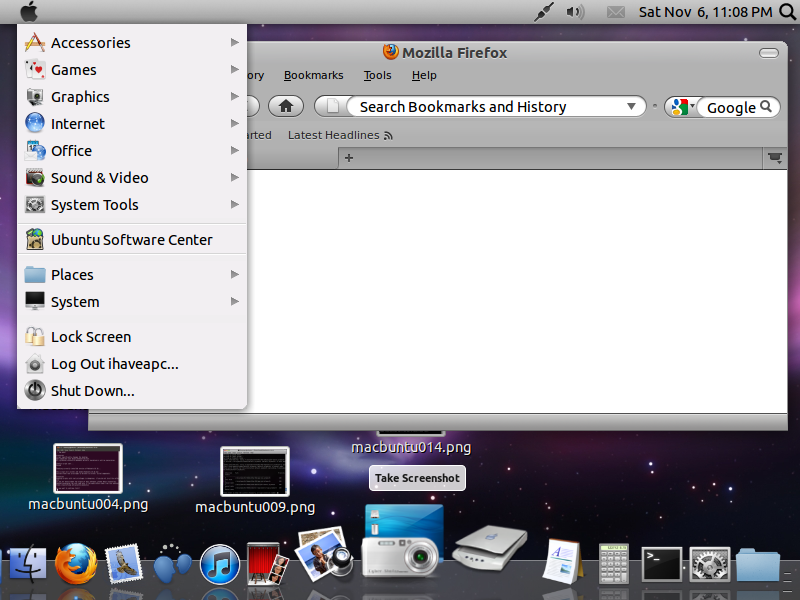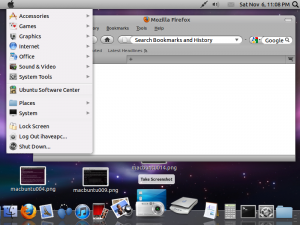 Note that the above application is also available for Ubuntu 10.04 'Lucid Lynx' and should also work fine with Linux Mint 9 and upcoming Linux Mint 10. However, Ubuntu 10.04 / Linux Mint 9 users need to download the file 'Macbuntu-10.04.tar.gz' from here and Linux Mint users should change the position of the taskbar to top of the screen before installing Macbuntu.
Here's how Linux Mint 9 desktop looks after installing Macbuntu –