From Windows Vista onwards, it is possible to set more than one clock for keeping track of multiple time zones.
To do this :
1. Go to Control Panel > Date and Time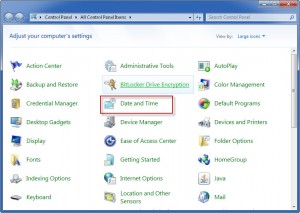 2. Select Additional Clocks tab.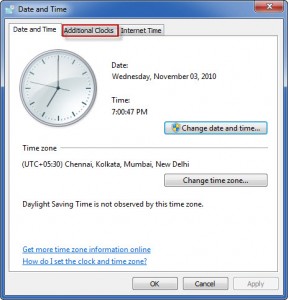 3. Select the additional time zone whose track you want to keep by clicking on "Show this clock" and selecting the specific time zone. Give an appropriate display name to identify the new time zone.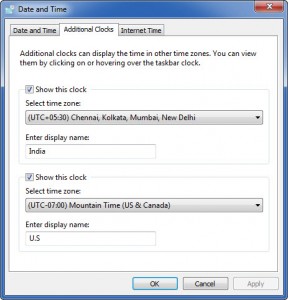 Click Ok to apply the new changes.
4.  So from now on, you can view two different time zones just by hovering the mouse pointer near the system clock in Windows taskbar.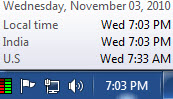 Cheers.