Here's how to install and use BleachBit, which is Ccleaner type program for Linux Mint/Ubuntu:
1. Issue the following command at the terminal to install BleachBit-
sudo apt-get install bleachbit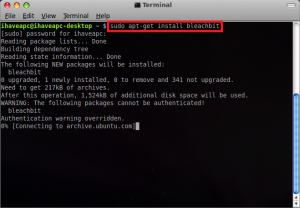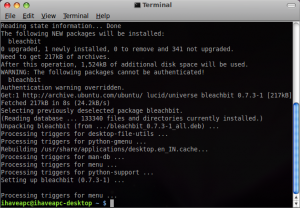 2. After the installation is complete, click on 'Menu>System Tools>BleachBit (as root)' to start the application.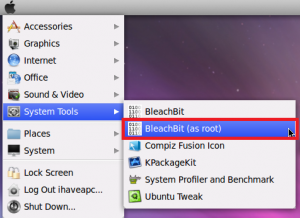 In the 'Preferences' window at the start of the application, accept the default settings and click 'Close'.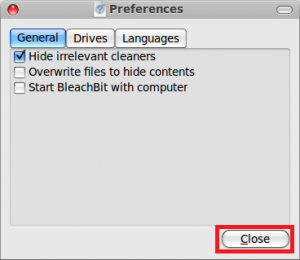 3. You can view and select the cleaning options on the left side pane in the main window of BleachBit.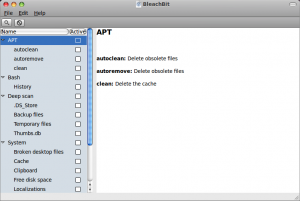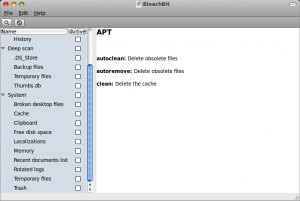 As you go on selecting the options, warnings may appear for some of the options selected. Respond to them as shown-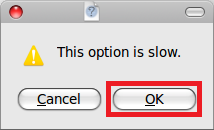 [We would advice you not to use any experimental options. However, since we were testing this application inside a virtual machine, we did try the experimental features and the only negative effect we found that the dock program 'Docky' crashed, probably due to deletion of some temporary files required by 'Docky'; but no permanent harm was done, 'Docky' was up and running after a system reboot]
4. After you are done selecting the options, hit the 'Scan' button to preview the files that will be deleted.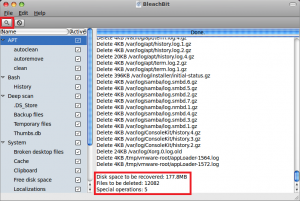 After the program shows information about number of files that need to be deleted, ensure that you scroll the log and check if any file which you need to keep is being marked for deletion. If that is the case, save the file on an external usb drive.
5. Once you are done scrolling the log and saving any files which you might need, hit the 'Shred' button.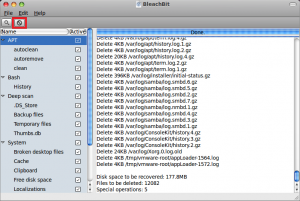 Confirm that the files will be deleted.

5. Sit back and relax while BleachBit cleans the crap out of your system 😉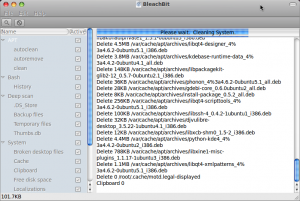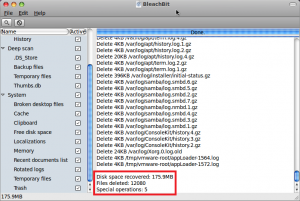 If you are using any other Linux distribution, you can download the package files for BleachBit here.