Minitube is a kickass YouTube desktop application for Linux / Mac that provides a TV like experience when watching streaming YouTube videos.
The official site of this really cool application is here.
Minitube versions earlier than 1.1 don't work because of the change in YouTube video links, to get the latest working version (version 1.2), open Terminal and type the following (courtesy of  Ferramasco Roberto for the updated PPA):
sudo add-apt-repository ppa:ferramroberto/minitube
sudo apt-get update
sudo apt-get install minitube
Once installed, go to Sound and Video > Minitube.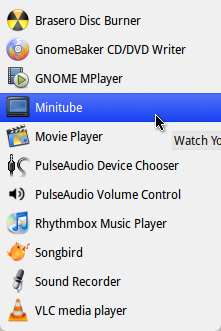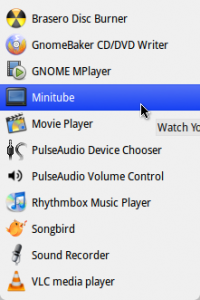 Enter any word or topic that you want to watch videos on.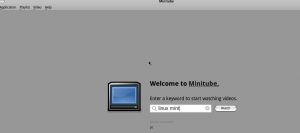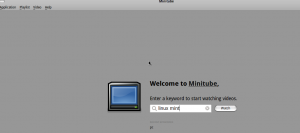 This brings an incredibly cool screen with related YouTube videos that can be watched one by one just like switching channels 🙂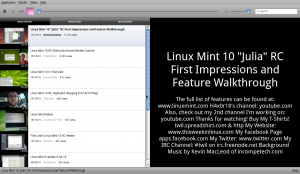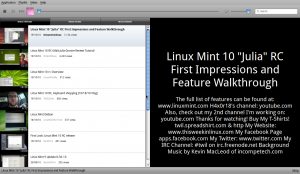 Cheers and happy viewing.