It is very simple to create a USB bootable drive for installing Ubuntu (10.0.4 / 10.10).
Here is how to do that when trying to make it from Linux Mint :
First download the Ubuntu iso files from here.
Then :
1. Go to System > Administration > Startup Disk Creator.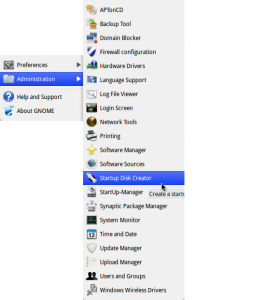 2. Select the Ubuntu image for which the bootable USB drive needs to be made by clicking to Other and pointing the path where the source iso or CD is present.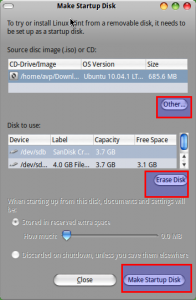 3. Select Erase Disk (make sure to backup data if any from the USB drive first).
4. Finally select Make Startup Disk and let the process begin.

Once done, a confirmation message will be shown.
So next time, simply boot with this USB drive if you need to install Ubuntu or even try it out first.
No need to carry those Ubuntu DVDs around anymore 🙂