Here is a cool free application that basically allows you to upload photos, download albums as well as view and make new Facebook albums all from desktop without going to Facebook.
Download Bloom from here.
Once installed, for first time use it will ask for security permissions in order to connect to your Facebook profile.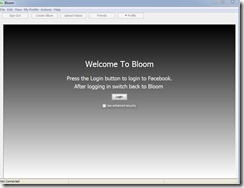 Click Login which will open up the web browser and display the following Facebook page :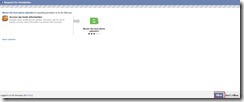 Select Allow and proceed to Bloom where click on "I have successfully logged in" button.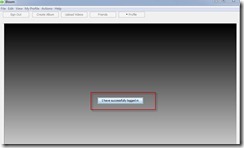 Once done, it will ask for final permissions to access profile info as well as other related Facebook data :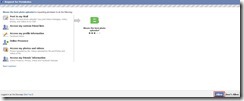 Again, click Allow and now you are ready to use Bloom.
To upload photos on Facebook, either drag and drop photos or albums containing photos directly in the center white space as show below or go to Actions > Upload Photos.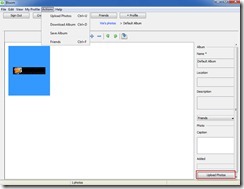 Or to make a new photo album, fill up the info as shown in above pic on right side along with preferred privacy settings and hit Upload.This will directly post the uploaded album in your Facebook profile.
Also, it is possible to directly view photo albums of Facebook friends and even send them a message.To do this go to Actions > Friends which displays the list of friends in left column as below, simply right click on a friend name and take your pick :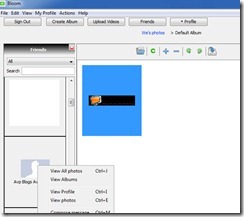 Happy Bloom-ing