1. In the terminal issue the following command:
sudo apt-get install firestarter
Enter user password when prompted.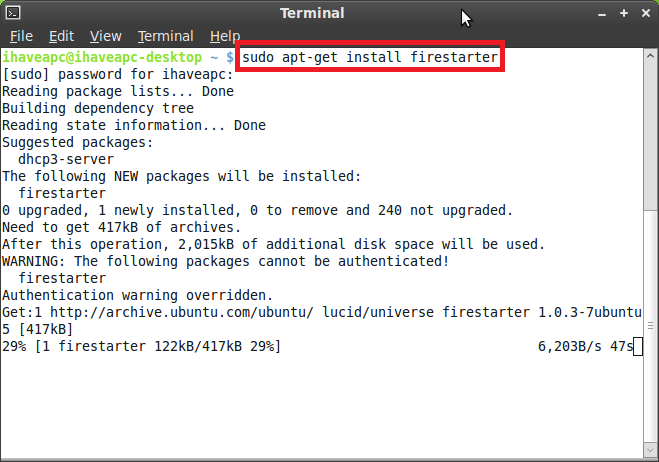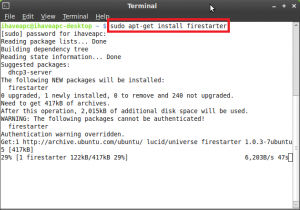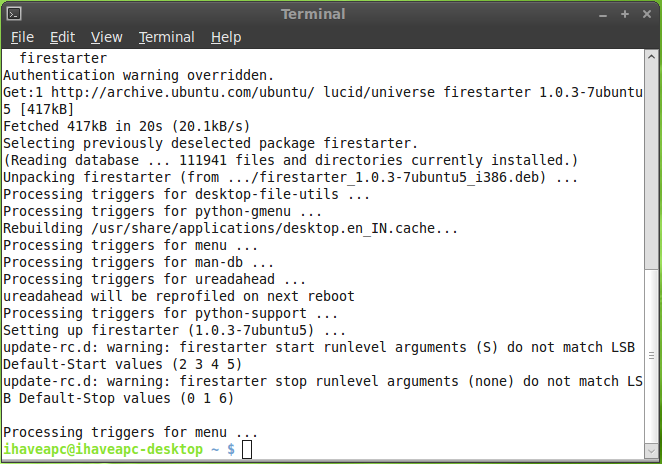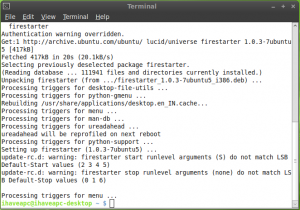 2. After the installation is complete, click on 'Menu>Internet>Firestarter'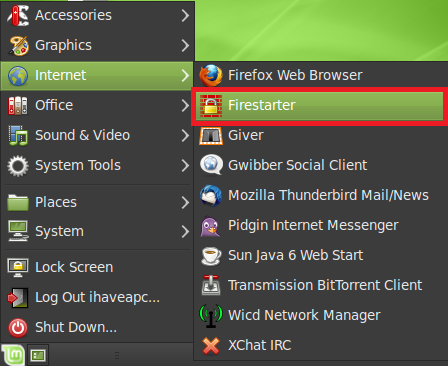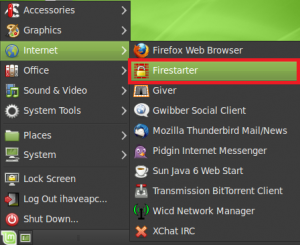 3. Click 'Forward' to continue.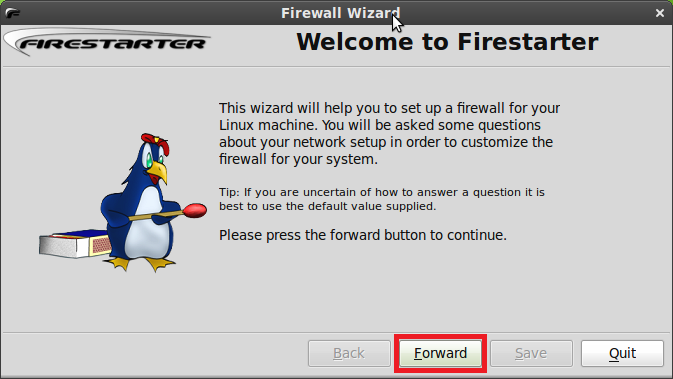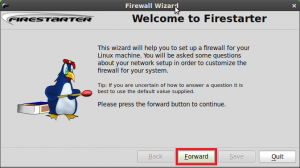 4. Select the interface which is connected to the internet. Select 'Start the firewall on dial-out' if you are using a modem. Also select the option 'IP address is assigned via DHCP', if applicable. Click 'Forward' to continue.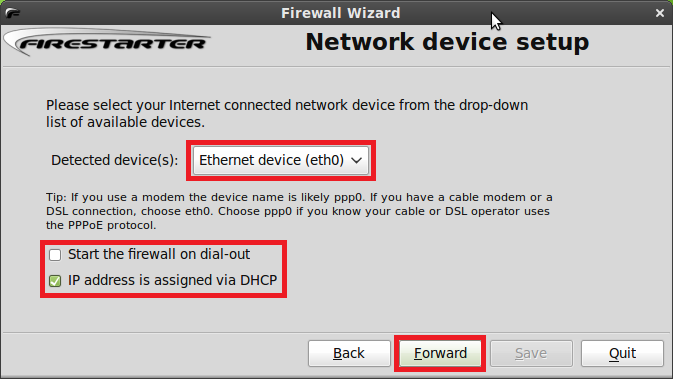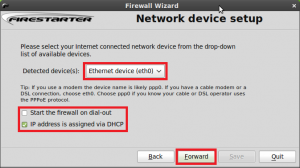 5. Select if you want to share your internet connection with other computers on the network and click 'Forward' to continue.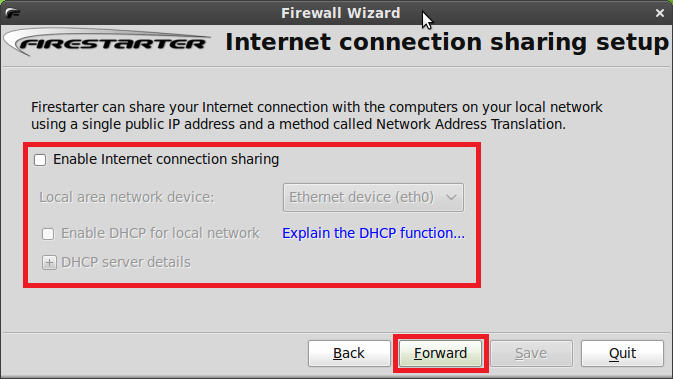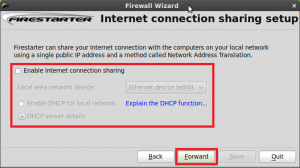 6. Select 'Start firewall now' and click 'Save'.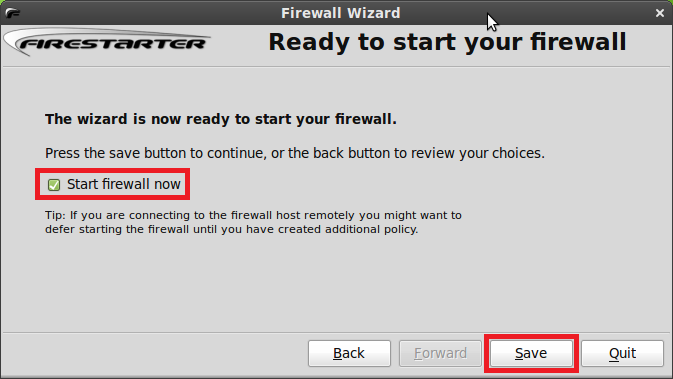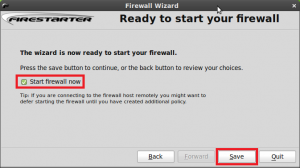 7. Once the firewall starts, you can view the inbound, outbound events and the utilization/activity on the interface connected to the internet and also the active connections on the 'Status' tab.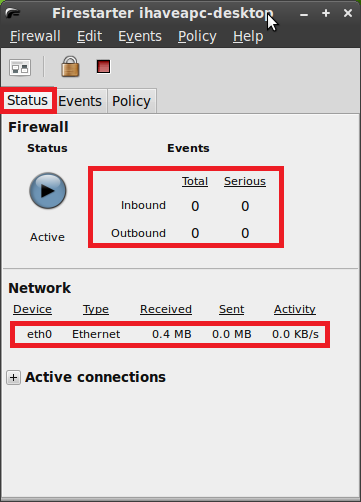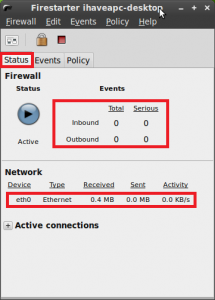 8. Now click on 'Edit>Preferences'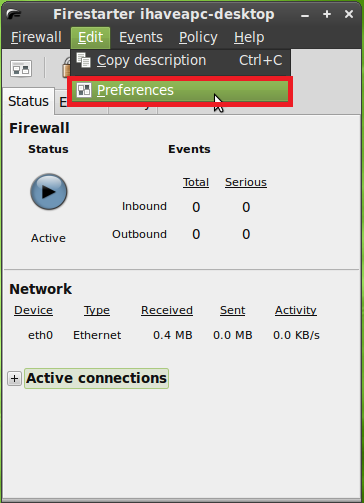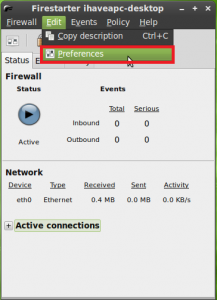 9. Ensure that the options are selected as shown in the 'Interface' section. Click 'Accept'.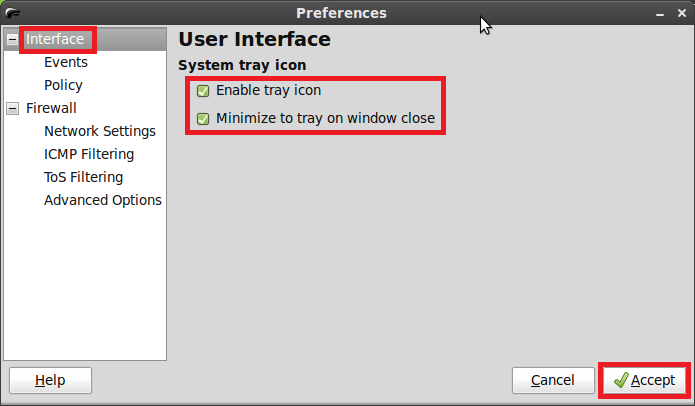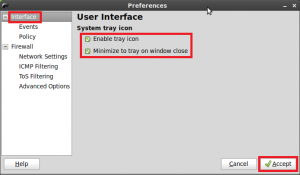 10. You can view the connections that firewall has blocked under the 'Events' tab. These are generally the unauthorized attempts to connect to your system from the internet. You'll be surprised with the number of attempts you'll see here in a couple of hours after connecting to the internet.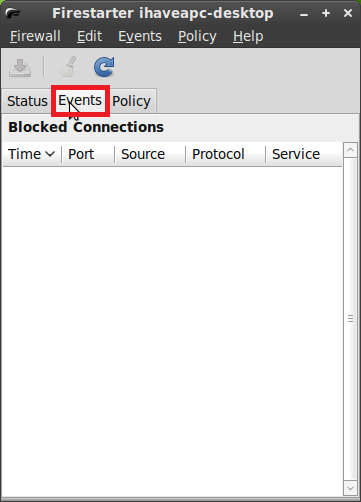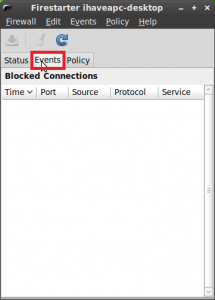 11. Next is the 'Policy' tab where advanced users can set inbound and outbound rules. However, the firewall does a very good job of protecting your system even if no rules are configured here (that's why it is called a zero configuration firewall). We have included a few screen shots of the windows were advanced users can configure rules for the firewall-