Linux Mint comes with a handy option of being able to view and install the latest software programs based on their categories.
Suppose you want to install new games available for Linux Mint,it becomes easy to do so with in-built software manager.
To access it,go to the Main Menu > System > Administration > Software Manager.
This will bring up the below window which lists the applications in seperate categories.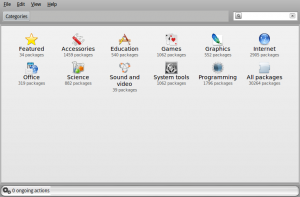 Select the appropriate category (Games in this case) which will show a list of available games that can be installed along with their reviews :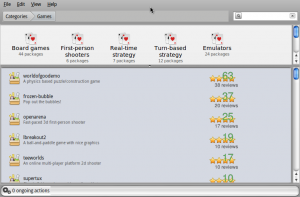 Click on the game that you want to install which brings up the following window,hit the Install button on top right and you are set.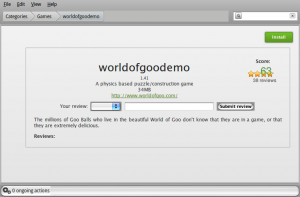 The same way other applications can be installed in a jiffy based on the category you select from the Software Manager.
Very cool OS and even cooler features – all for free 🙂