Rapidshare is the most common file sharing host available and at times when there are multiple files to be downloaded from it,the waiting and retrying to download becomes frustrating as well as time consuming.
This is where this application Rapidshare Auto Downloader comes in handy.
Get it from here,it is a freeware and updated quite regularly.
Once installed,simply click the Add Link(s) button to paste the rapidshare links from where files need to be downloaded.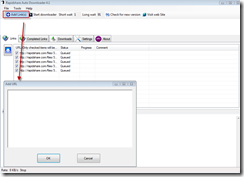 This puts the links in queue after which when Start Downloader is selected,the links will be processed and files will be downloaded all of it completely automatically.
There are a bunch of other options too regarding download notifications,using proxies and scanning the downloaded files with an anti virus software and also the type of files that need to be scanned.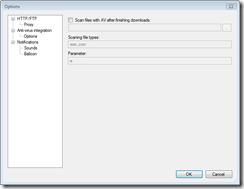 Enjoy the downloading,just add the links and let the app do it's thing.
Pretty good app for a price that you can't beat – free 🙂