Here is a cool website that can help you get a fair estimate of what speed your internet connection really is.
Go to www.speedtest.net
Click on Begin Test and let the test run.
For best results,turn off the firewall and antivirus application for the duration the test is running.
Once it has finished running,you can see the results summary and also copy the direct link to results generated for reference or as a forum link.
Another feature is that you can see the world statistics on internet connection along with the top countries in terms of internet speed.Just click on the World Results to get that info.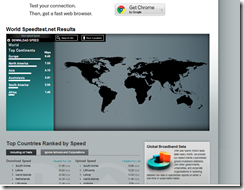 [Update 2018 : Another speed test site – comparitech can also be used to test the Internet speed.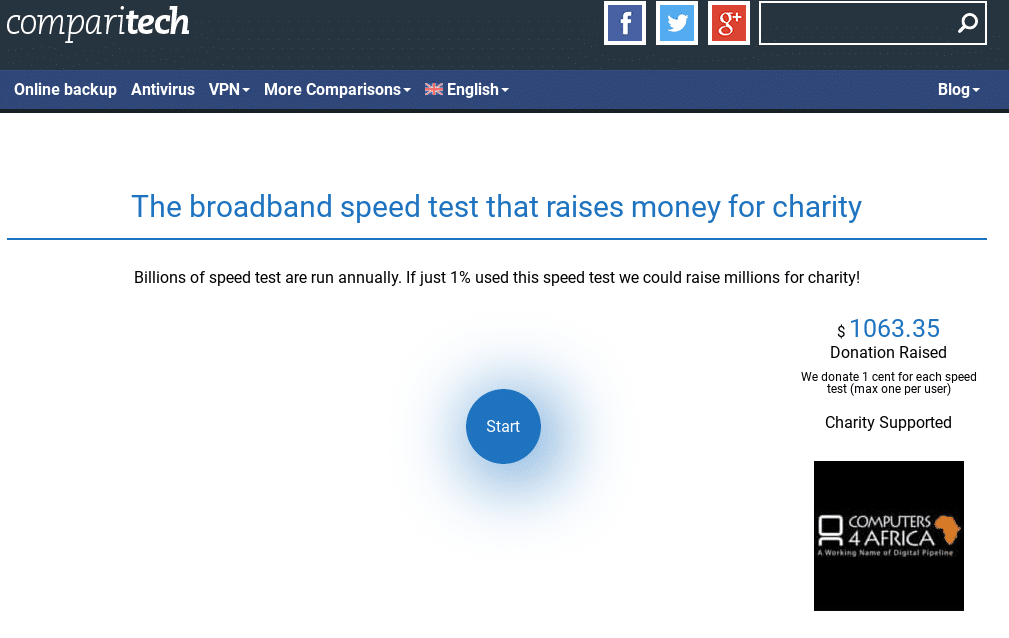 For each user that runs the speed test, this site donates $0.01 to Computers 4 Africa and the Electronic Frontier Foundation.  So do try it out.
Happy testing.