Windows Vista by default comes with quite a few services as well as features active which are not really required during normal use.
Let's take a look at the most common ways to speed up Vista by changing few settings :
1.Turn off search indexing
This by default is on and is useful when there are a lot of files and folders to be indexed and searched.Turning this off causes Vista to boost speed.
Go to Computer and right click on C: drive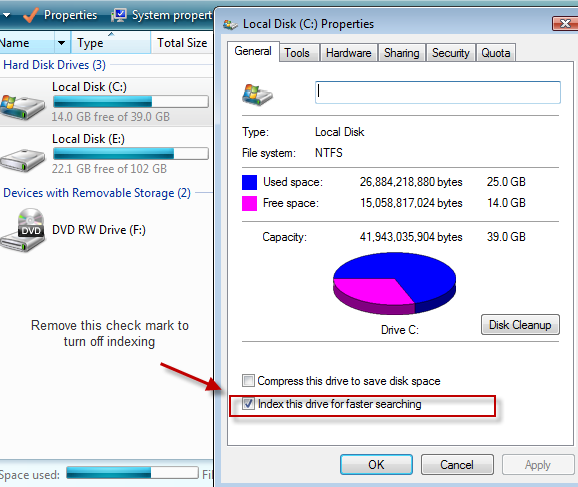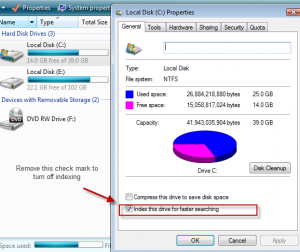 Under the General Tab,remove the check mark next to Index this drive for faster searching.
2.Turn off scheduled defragmentation

Go to Computer and right click on  C: drive
Under Tools tab,select Defragment now and remove the check mark next to Run on a schedule.
3.Turn off remote differential compression
This one may seem weird so here is a bit of info on what the fancy term remote differential compression really means(RDC for short).
Over a network,in order to minimize bandwidth and file transfers,a form of compression by which the source and destination computers have almost the same copies of data thereby minimizing the bandwidth needed to transfer files is the fancy RDC.It may be useful over a wide area network when tons of data need to be moved between different computers (like a head office and branch office scenario) almost on regular basis but not so in case of home users.
To turn it off :
Go to Control Panel > Programs and Features
Select Turn Windows Features On or Off and in the window that pops up,uncheck the option Remote Differential Compression.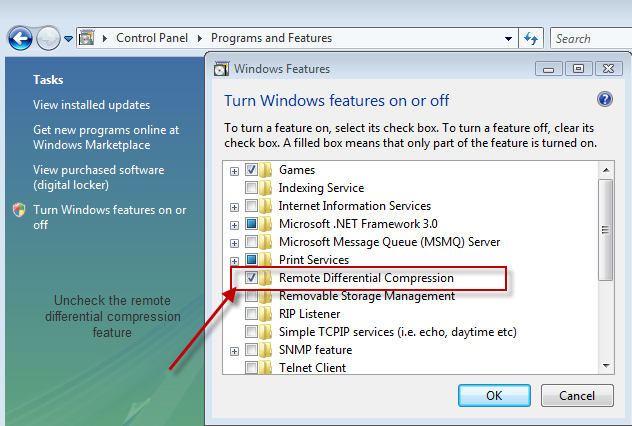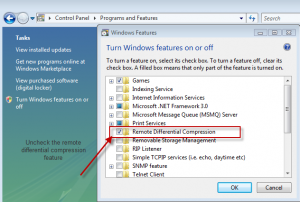 So there you have it – the 3 most common ways to make Vista go faster.
Enjoy 🙂