Alright,you may have often wondered about how to change your computer name to something cooler than what it is.
In Linux Mint/Ubuntu,it is very easy to change the current system/computer name straight from the terminal.
To do this :
1.Open Terminal and first change to the almight root,use sudo -i and enter the root password.
2.Type hostname <new hostname>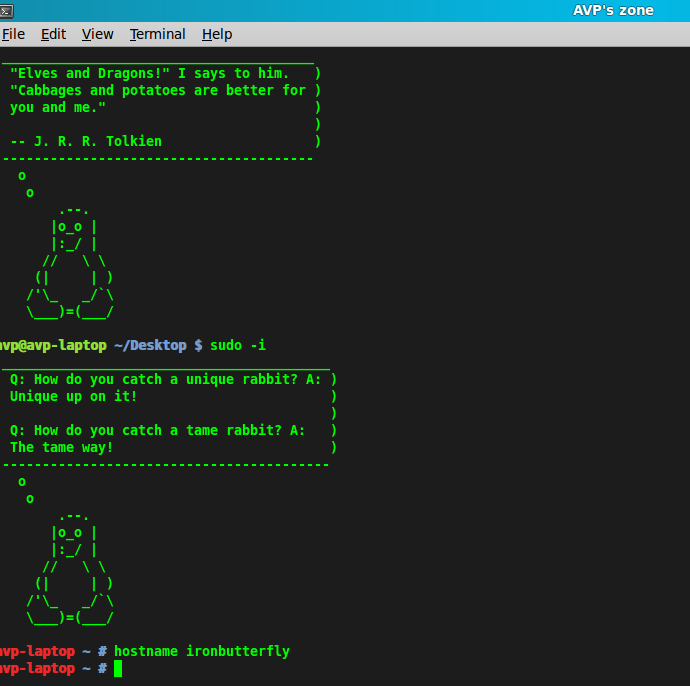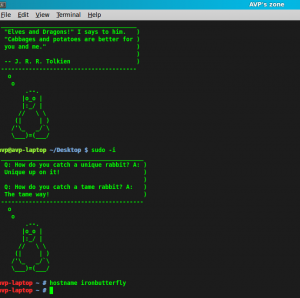 I have used ironbutterfly [now that's a kick ass name for a Mint laptop :)]
3.Close the terminal and reopen,now the hostname will be the new one,you can also verify this by going to System >Administration>System Monitor which too will reflect the changes.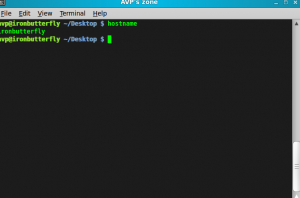 So the moral of the story is don't compromise or settle with the system name if you don't like it,after all change is only a terminal away 😉