1. The Easy Way–
a) Double click the LAN icon in the system tray. Click 'Support' and then click 'Details'. (Windows 7 users need to go to 'Network And Sharing Center>Manage Network Adapters')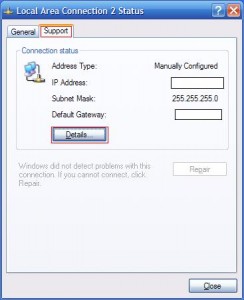 b) You can now view the MAC address in the 'Network Connection Details'.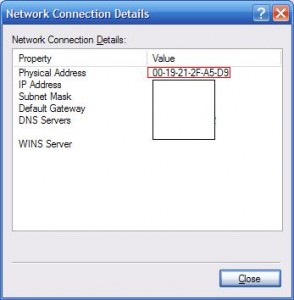 2. The Easier Way–
In command prompt type the following command: getmac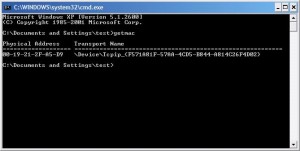 The advantage of this method is that it will show MAC addresses of all the network adapters (including the ones whose network media is disconnected).