Here's how to download videos from YouTube and other video streaming sites in Linux Mint / Ubuntu:
1. Issue the following command at the terminal -
sudo apt-get install xvst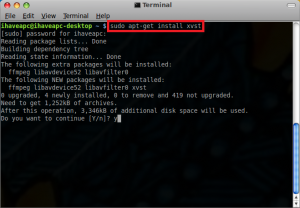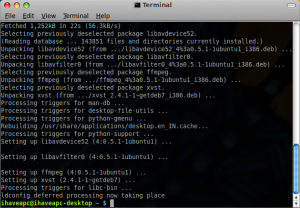 2. The command in the previous step installs xVideoServiceThief, a video downloader for YouTube and over 70 similar sites. After the installation is complete, click on 'Menu>Sound & Video>xVideoServiceThief' to start the application.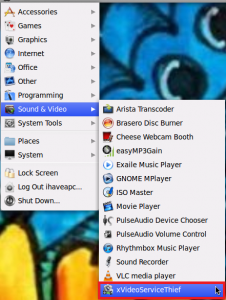 3. The first time xVideoServiceThief is launched, you'll be greeted with a welcome message. Select 'Don't display this message again'. Depending on your preferences, you can choose to close the message or to make some donation to the team that made this awesome software.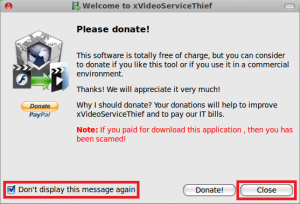 4. The first time this program is run, it will display 'What's new…' window for your information. Click 'Close' when done reading.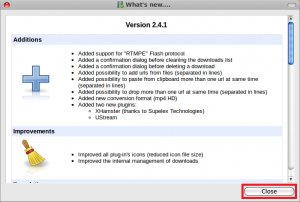 5. Now main application window will open. To download a video, click 'Add video'.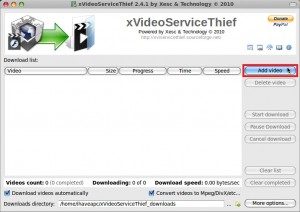 6. Now copy paste the URL of the web page which hosts the video you want to download and click 'Ok'.

7. The program will start downloading the video.
8. If you want to modify the download path, conversion or other settings, click on 'More options…'.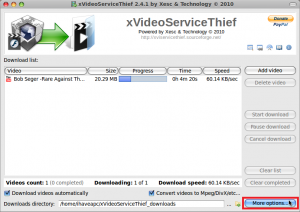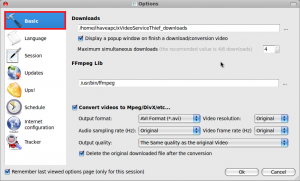 The program is also available for Windows and Mac. Click here to go to the xVideoServiceThief download page.